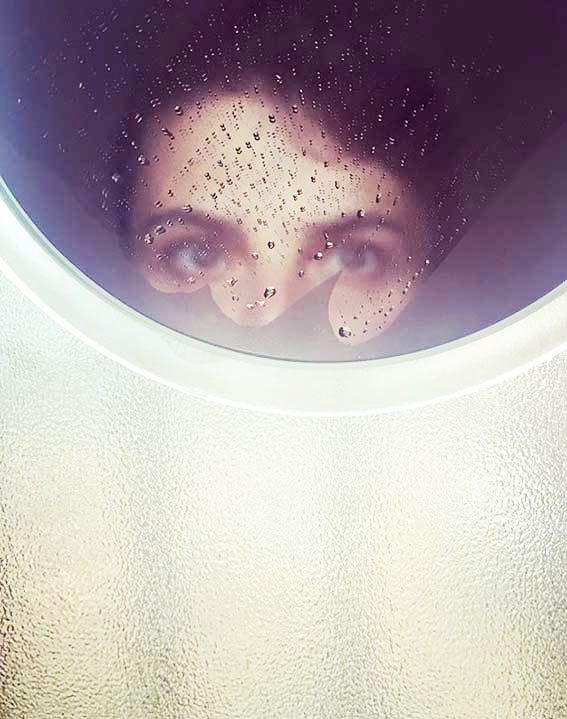 Las obras de Alba Soto son como lenguas que viajan desde el vientre hacia la superficie.
Desde la experiencia pictórica, perceptual y de movimiento, que incluye procesos que testan las energías invisibles, se desvelan nuevas cuerpas que ríen irreverentes y pausan para llorar unidas y cantar despacio. Sus piezas vienen a ella a través de trazos, elementos o símbolos que se aparecen sin ser buscados y que, cocinadas desde el inconsciente, se van ordenando a fuego lento. Una vez recolectado el material y completadas las imágenes, aparece la vivencia y con ésta la conceptualización.
A través de su trabajo artístico multidisciplinar descubrimos un mágico y extraño universo, que nos guía a modo de ritual a través de metáforas e imágenes de significado escondido, que piden que nos detengamos a dialogar con nosotras mismas y descubrir así nuestro propio relato.
Alba Soto's works are like tongues that travel from the womb to the surface.
From the perceptual experience and movement, which includes processes that test invisible energies, new bodies are unveiled that laugh irreverently and pause to cry together and sing slowly. Her actions come to her through objects and costumes that appear without being looked for and that, cooked from the unconscious, are slowly ordered. Once the material is collected and the images are completed, the experience appears and with it the conceptualization.
Through her pieces we discover a magical and strange universe, which guides us as a ritual through metaphors and images of hidden meaning, which ask us to stop and talk to ourselves and thus discover our own story.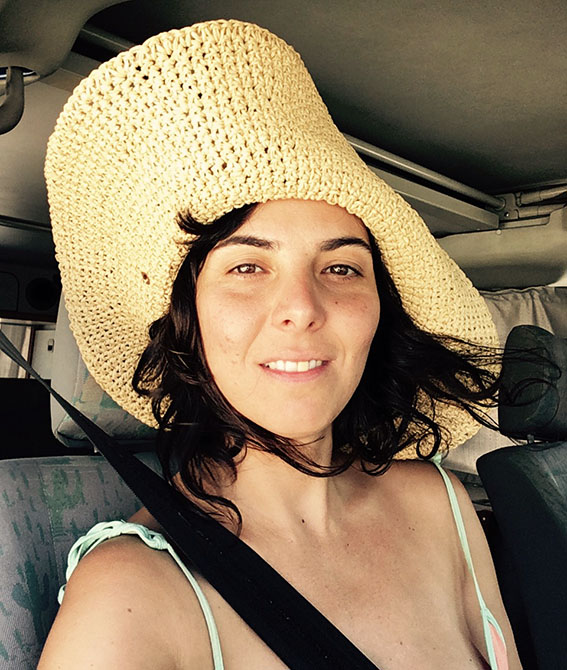 Alba Soto es doctora en Bellas Artes. Su formación combina las artes visuales y las artes escénicas, especializándose en herramientas interdisciplinares y performativas para la creación y la práctica docente. Desde el año 2007 es profesora universitaria y ha impartido seminarios en universidades internacionales como Kymenlaakson University of Applied Sciences en Finlandia, UCA University for the Creative Art en Inglaterra, Hoschule für Künste Bremen en Alemania, Universidad de Los Andes en Colombia, SAIC School in the Art Institute of Chicago, entre otras. Su trabajo artístico multidisciplinar se ha mostrado en festivales y exposiciones nacionales e internacionales en EEUU, China, Italia, Polonia, Alemania, etc. Esta práctica, combinada con la labor de comisariado, le ha permitido organizar exposiciones y encuentros en Madrid y Chicago y colaborar, compartiendo experiencias y procesos, con multitud de artistas de todo el mundo.
Alba Soto holds a Ph.D in Fine Arts and she is an actively working artist. She studied Visual and Scenic Arts, and she is a specialist in interdisciplinary and performing tools for creation and teaching practice. Alba is professor at Universidad Nebrija and she has conducted workshops and seminars at a number of universities around the world, including the Kymenlaakson University of Applied Sciences in Finland; the UCA University for the Creative Art in the UK; Hochschule für Künste Bremen in Germany; and Universidad de los Andes in Colombia, SAIC School in the Art Institute of Chicago, etc. Her performances, video art and drawings have been showcased at a number of national and international festivals and exhibitions in USA, China, Italy, Germany, etc. Thanks to this practice and the curatorial work, Alba Soto has collaborated and shared experiences and processes with several artists from around the world.