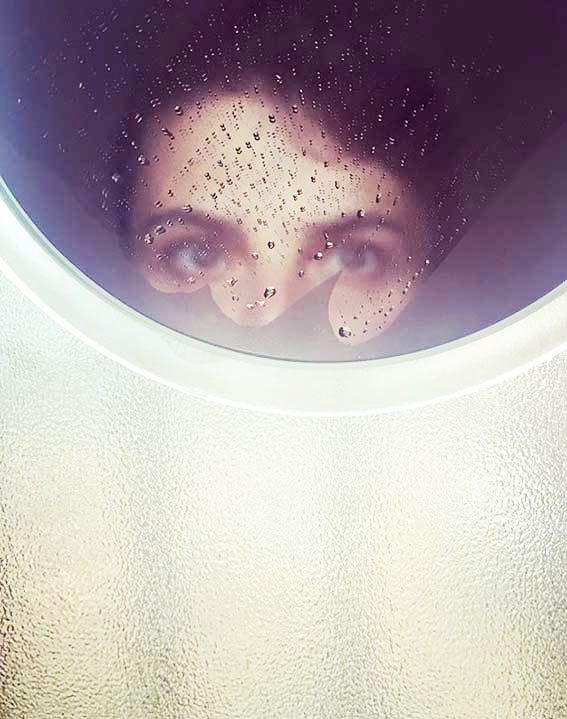 Es fundamental para mí respirar cambiando de disciplina, del dibujo al trabajo escénico, que se retroalimentan con el video y con la pintura. Me agota una sola práctica; una única manera de contar las cosas. Mi especialidad, por lo tanto, reside en la variedad de procesos y en la flexibilidad de técnicas. Esta supuesta dispersión concatena un universo particular, que se relaciona entre sí, siendo partícipe de un discurso coherente y simultáneo, basado en la espontaneidad y la sorpresa como modos de supervivencia. Utilizo la expresión artística como excusa para afrontar riesgos, para abrir el punto de mira hacia la transformación.
Me interesa el proceso intuitivo y ritual como modo de conexión con lo intangible, busco mis raíces para no salir volando. Me fascina cuando se abre el canal y aparecen deseos ocultos, pensamientos inesperados y emociones escondidas que me conectan con resquicios de memoria que yo no viví directamente. Por eso mis obras no están cerradas y sirven de pantalla para diversas lecturas, siempre diferentes.
Transito las artes visuales y escénicas, de forma grotesca, decidida y colorista. Con inevitables rasgos sensoriales, emocionales y simbólicos. Desde el susto a la curiosidad y desde la curiosidad al enfrentamiento, siempre dejando un hueco para el azar y la improvisación.
Mi universo performativo parte de la realidad circundante, utilizando las vivencias e imágenes más íntimas para investigarlas a partir de la acción escénica y el contacto directo con el espacio y el espectador, siempre variable. Mientras, mi universo pictórico y audiovisual implica el proceso opuesto, generando imágenes a partir de impulsos subconscientes; una especie de estertor anímico, espiritual y ensoñado que, cuando ordeno y doy por finalizado, analizo, para comprender.
Deseo descubrirme como soy, investigo posibilidades en pos de esa libertad, intentando alejarme de las fórmulas y del artificio. Reivindico mi propio derecho de expresión, reivindico lo que soy asumiéndolo con la mayor franqueza posible y siempre tengo presente la voz de Emily Dickinson, que susurra "Vivo en la posibilidad"….
For me, it is fundamental to breath between disciplines. I shift between drawing and performance, feeding off video and painting as well. Expressing myself through any one single medium drains me; one way of communicating makes me feel exhausted. My specialty is to apply a variety of processes and the flexibility of techniques to creation. This alleged dispersion coalesces into a particular universe, one in which all things relate to each other. It weaves a coherent narrative underpinned by intuition, spontaneity and surprise as strategies for survival.
I am interested in the intuitive process and ritual as a mode of connection to the intangible. I search for roots to don´t be blowed. I am fascinated by what opens channels, inviting the unknown; the occult, hidden emotions, the unexpected; to connect me to memories that perhaps I have not directly lived.
I shift between visual art and scenic art guided by a sensory logic that unites the emotional and symbolic. From fear to curiosity and from curiosity to confrontation; always leaving space for the play of improvisation.My performative universe starts from the surrounding reality. I use the most intimate experiences and images in order to investigate them through live action and live contact with the space and the viewer, the are always variable. Meanwhile, my pictorial and audiovisual universe involves the opposite process, it generates images from subconscious impulses; a kind of mental, spiritual and dreamy rattle that, when I order and finish, I analyze, to understand.
My desire is to discover myself as I am, investigating what's possible once I have liberated freedoms, distancing myself from formulas and artifice. I claim my own right to express. I claim who I am. I assume it- as completely and often as possible; and I keep with me the voice of Emily Dickinson who whispers "I live in possibility"….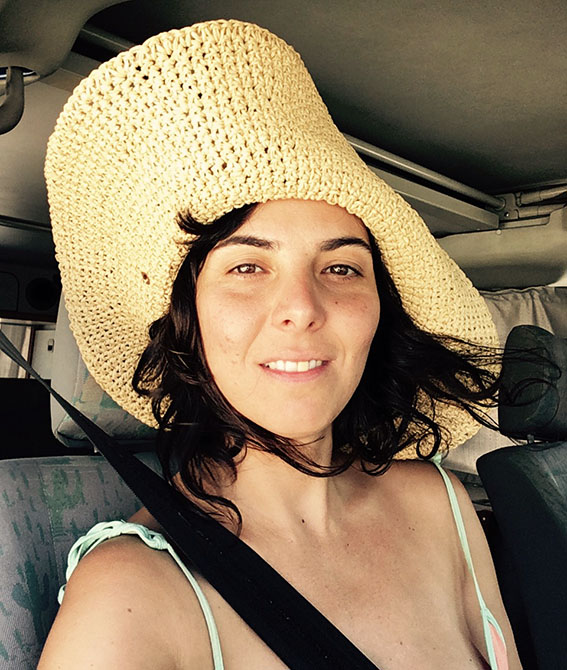 Alba Soto es doctora en Bellas Artes. Su formación combina las artes visuales y las artes escénicas, especializándose en herramientas interdisciplinares y performativas para la creación y la práctica docente. Desde el año 2007 es profesora universitaria y ha impartido seminarios en universidades internacionales como Kymenlaakson University of Applied Sciences en Finlandia, UCA University for the Creative Art en Inglaterra, Hoschule für Künste Bremen en Alemania, Universidad de Los Andes en Colombia, SAIC School in the Art Institute of Chicago, entre otras. Su trabajo artístico multidisciplinar se ha mostrado en festivales y exposiciones nacionales e internacionales en EEUU, China, Italia, Polonia, Alemania, etc. Esta práctica, combinada con la labor de comisariado, le ha permitido organizar exposiciones y encuentros en Madrid y Chicago y colaborar, compartiendo experiencias y procesos, con multitud de artistas de todo el mundo.
Alba Soto holds a Ph.D in Fine Arts and she is an actively working artist. She studied Visual and Scenic Arts, and she is a specialist in interdisciplinary and performing tools for creation and teaching practice. Alba is professor at Universidad Nebrija and she has conducted workshops and seminars at a number of universities around the world, including the Kymenlaakson University of Applied Sciences in Finland; the UCA University for the Creative Art in the UK; Hochschule für Künste Bremen in Germany; and Universidad de los Andes in Colombia, SAIC School in the Art Institute of Chicago, etc. Her performances, video art and drawings have been showcased at a number of national and international festivals and exhibitions in USA, China, Italy, Germany, etc. Thanks to this practice and the curatorial work, Alba Soto has collaborated and shared experiences and processes with several artists from around the world.