Amparo para la vehemencia
2009. Festival Letra. Calle Huertas, Madrid.
Invited performers: Pedro Bachura, Laura Hernando, Ángela Boj, Rosa Puga Dávila,Inés Blanco 
Violin: Lara Emo Marty
Percussion: Borja Sánchez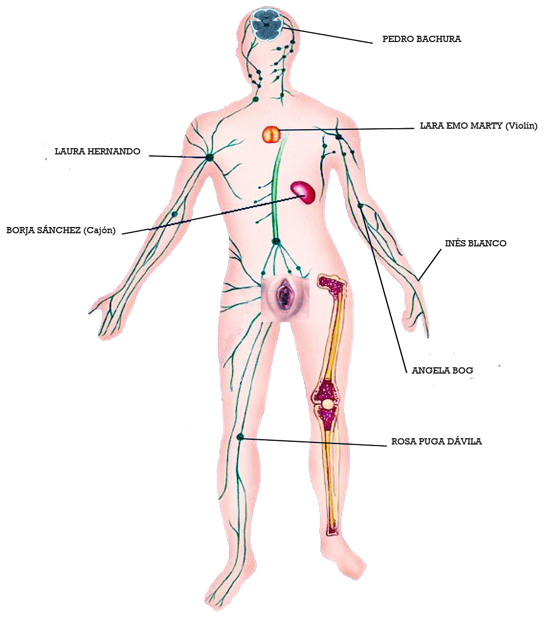 Esta acción simboliza, desde la dramaturgia y la metáfora, la represión de nuestros instintos hacia una conciencia ética.
The action symbolizes, from its drama and metaphor, the imprisonment we create through repression of our instincts for an ethical conscience.